Financial Anxiety is High in America 
Inflation. Banking concerns. America's aging population. Financial and retirement planning anxiety are high.
Financial Education 
Education and recommendations from a trusted professional can help when financial and retirement security anxieties are high. Financial education can take different forms. Some people – typically middle-income Americans – rely on their local financial professionals. These pros usually offer simple products that financially protect people, like life insurance, disability income insurance, and annuities that can guarantee lifetime income. They're paid on a one-time commission basis. High income people often prefer fiduciaries who specialize in complex personal finance issues and charge annually based on the amount of client money they manage. They require account holders to maintain minimum balances, with many starting as high as $100,000 and others even more.  
Guaranteed Income for Life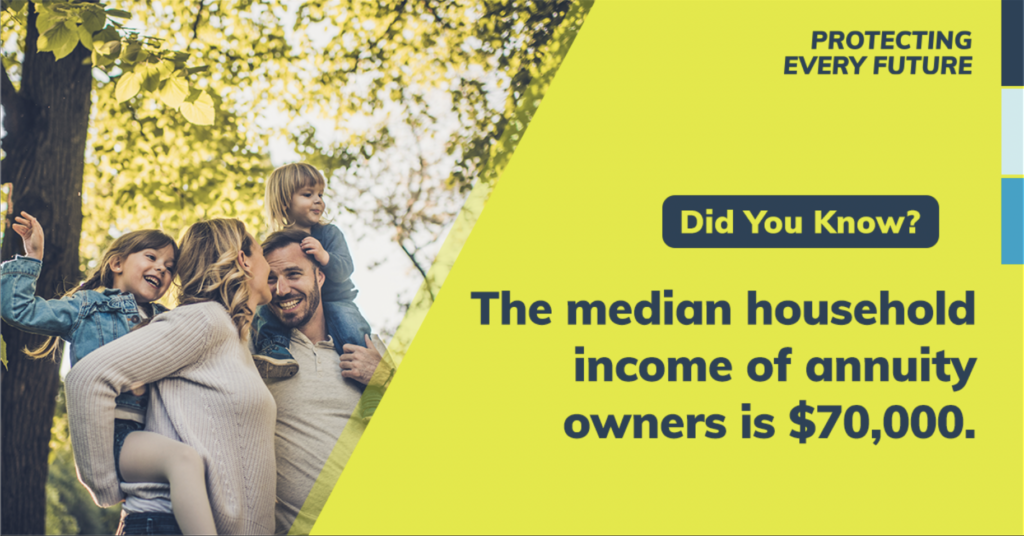 Local financial professionals working with middle-income Americans educate about annuities, the only financial product that can provide a guaranteed income for life. They educate the people most in need of financial information on building retirement security.
Skip's Story – "Financial planning is more than just savings."
"Growing up, my family had little experience with financial planning, which was not unusual for people of color…I was fortunate to have a conversation with a life insurance agent who helped me understand that financial planning is more than just savings …He showed me how protection products such as life insurance, disability insurance, and annuities could be critical components of financial wellness. The agent was offering insurance products through a commission arrangement paid by an insurance carrier." – Skip Edmonds, Financial Wellness Starts with a Conversation
The Bottom Line
Financial and retirement planning are crucial, regardless of where you go for help. At Protecting Every Future, we believe everyone deserves financial protection that meets their needs.
Sources:
https://www.cbsnews.com/news/money-stress-debt-personal-finance-adults-poll/
https://www.who.int/news-room/fact-sheets/detail/ageing-and-health
https://www.americanactionforum.org/research/consequences-fiduciary-rule-consumers/
Independent Financial Advisor Fee Comparison: All-In Costs (kitces.com)