Impacts of a Fiduciary-Only Rule on People Planning for Retirement
Government leaders should reject a fiduciary-only approach
People planning for retirement deserve every option available to them, and the right to choose the type of financial services that they want.
Annuities, for example, are an important retirement option, and the only financial product that can provide guaranteed income for life. Typically, they are sold on a commission basis, which provides more access to middle- and lower income savers.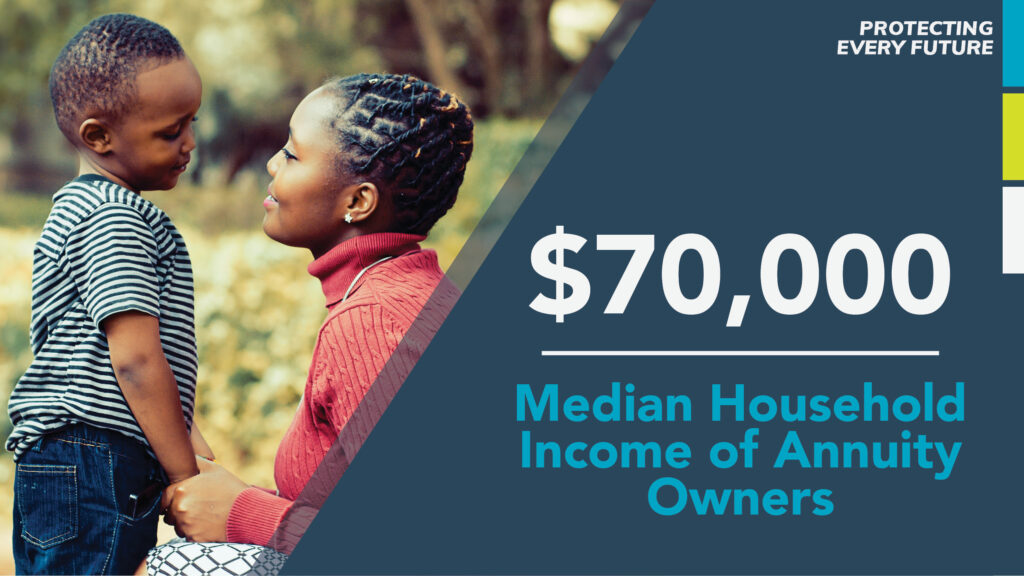 However, regulators are considering a fiduciary-only approach which would take away options for many Americans saving for retirement.
Taking away options makes it harder to close the wealth gap
A fiduciary-only rule would increase the wealth gap by 20% for Hispanic and Black Americans. Mario H. Lopez, President of the Hispanic Leadership Fund, explains the research and impact in the video below:
Consumer protections are already in place.
The Department of Labor's proposal for fiduciary-only regulation in 2016 was motivated by concerns of financial disclosures and conflicts of interest. Unfortunately, the rule unintentionally shuts off access to financial protection options. Ultimately, the rule was overturned.
Since then, the Securities Exchange Commission and the National Association of Insurance Commissioners have modeled standards that already appropriately address these concerns and protect consumers without limiting options for Americans.
Financial Protections Shouldn't Limit Financial Options