COVID-19 and Financial Protection
Protecting Every Future, launched months into the COVID-19 pandemic. Since then, our goal has been to provide informational resources on finance and policy as they relate to COVID-19. We want to give everyday people a voice with lawmakers, and support efforts like Help Protect Our Families, which is committed to securing more Americans who are at financial risk during the pandemic.
The pandemic illuminated the need for multiple types of financial protection. Paid Medical Leave and Disability Income Insurance have been discussed lately as financial protection options for people who have been impacted.
Paid Medical Leave
Women represent 61% of caregivers in the U.S. and since last fall, 4-times as many women left the workforce than men. The new Congress and Administration are searching for paid leave solutions that can expand support for caregivers. See our conversation with Representative Gwen Moore and leaders from the community to discuss the savings gap for women, minorities, and caregivers. 
Disability Income Insurance
In March 2020, disability insurance became a larger conversation and what it meant for people out of work with medical conditions related to COVID-19. Disability income insurance provides workers with paycheck protection. It covers expenses like rent, mortgage payments, or utilities in the event of illness or injury. 
Chanda, whose brother has a chronic illness, shared her experience with us on financial planning.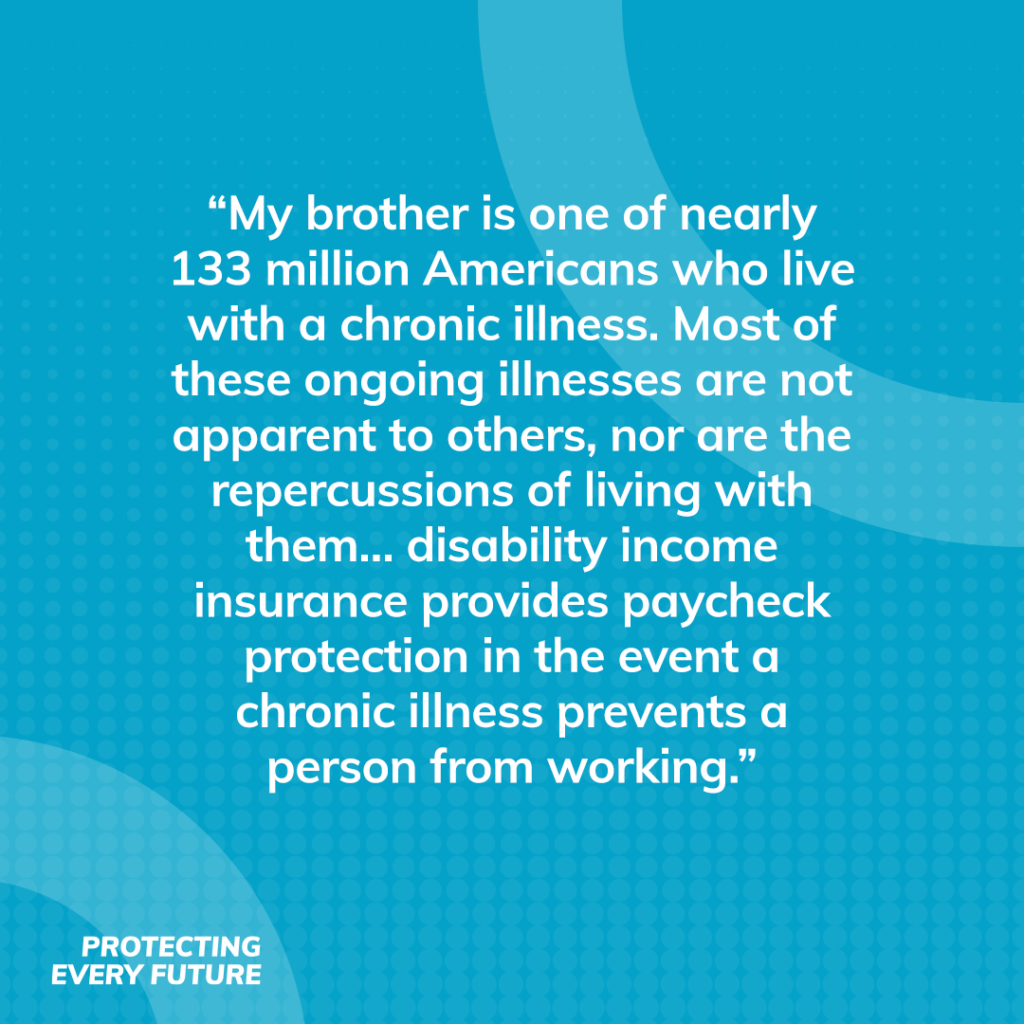 If you are currently looking into disability income insurance, this guide outlines features, costs, and tips to help find the right policy.
Stay in the Know
Our COVID-19 resource page provides information on financial security during the pandemic.  Sign up for Protecting Every Future for more resources and information on financial policy.